The latest of the seemingly never-ending roll out of features on Instagram is NOTES, a bit like a post it note that hangs around for 24 hours in your messages inbox. You can post notes to your followers (as long as you follow them back), or to those in your close friends list but with only 60 characters to play with, you need to keep to the point, so if you have not already dabbled in notes, how do you make one?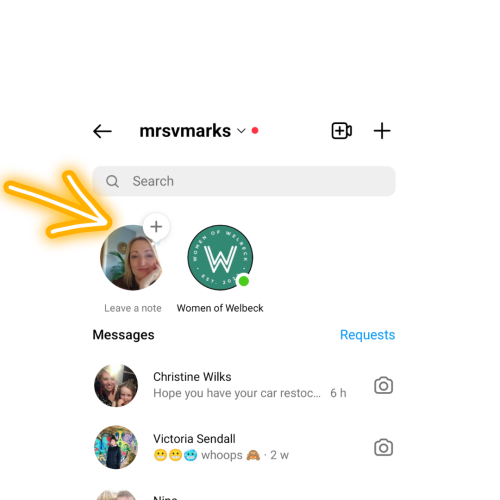 How to Make an Instagram Note
It is really simple to create a Note on Instagram, it is just a couple of clicks – so here is how you do it;
1) In the Instagram App click on the Messages arrow in the top right of the screen
2) You should see your profile picture at the top of the messages page, below the 'Search' bar
3) Click on the + above your profile picture
4) Type your 60  character note
5) Select whether you want to share it to your followers or just a select number of close friends
6) Hit 'Share'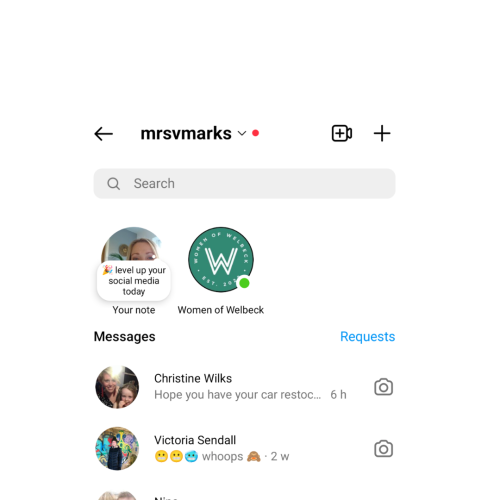 Your note will then appear in a bubble just below your profile picture in the Messages page.  It's a bit jarring for me personally as it covers most of your profile picture but it will most likely be refined over the course of time.
Despite being rolled out in December 2022, not all accounts have the feature yet (as of Feb 2023), so update your app and if it doesn't appear, keep checking to see when it will land with you.
What can you use IG Notes for?
Notes are a very subtle way of communicating on the platform, they don't trigger a notification to your followers, don't require graphics or a lot of words (remember its only 60 characters so less than a Tweet) and are less direct that sending a DM.
They can be used to promote an offer, a deadline for signing up to something you are running, or used as conversation prompt.  And, for the time being at least, will stand out to your followers as not many people are using them.
Why not try it out. You have nothing to lose and may gain something by being an early adopter of this feature. As they only last for 24 hours though, and if you will promote offers on the feature then be sure to remember to update your note regularly so that people get used to seeing them pop up there.
Do you need help with your social media?